To understand this, we need to know how files are written on the hard disk.
Let's take a file with the size of 1 MB. When windows writes this file to permanently store it, in fact it chops that file in several smaller pieces. For this example let's say our Operating system use pieces of 4 KB. There are 1024 KB in 1 MB so we should end up with around 256 smaller pieces.
If there are 256 continuous allocation units on the hard disk then the file is not fragmented.
But, from time to time because your Windows Operating System writes new files, erase old one, move some pictures, songs, etc there are not always continuous allocation unit.
If the 256 pieces are spread all around the hard disk, then the file is fragmented.
It takes longer to the hard disk to read a fragmented file, because the needle that read the pieces has to move more. The more it moves and seeks, the longer it takes to load the file into RAM.
Now figure out that we have several thousand of files needed to start your favorite browser but they are spread all around the hard disk! It seems to take forever for your browser to load the first time after a reboot.
How can you make my computer faster?
The solution is to run a defragmenting tools that will gather alltogether the pieces. Then, the needles will move less.
But wait, some will say it's not necessary to defragment.
Is there other trick to make your computer faster?
Yes there is another trick and this one is more technical to understand.
Check this representation of a mechanical hard disk. It's in fact multiple stacked circular platters.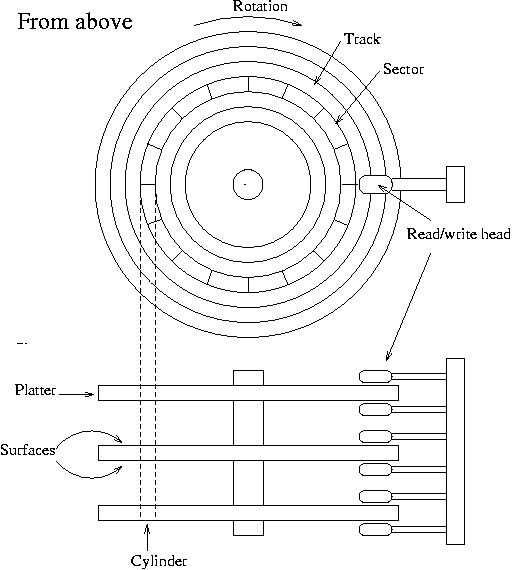 Do you see that the outer rings have more surface than the inner one?
Do you remember the Pi formulas they taught us at school in math? So when the platters spin, the needles can read more data in that same spin from the outer rings.
Would it make the system faster if I move the most important files to these fast cylinders zone? Let's do some tests and compare our results. For this task, I recommend to download and install auslogics from ninite. See previous blog: how to install software.
Once it's started we want to see the fast zone. The fast zone is where your important files should be.
Click on the view menu then select show speed map.
We now see a map of our blocks in the fast, normal and slow zone. The red blocks are fragmented files and the green one are defragmented files. We don't want red and we want our favorite softwares like firefox, itunes, eclipse, adobe, etc in the fast zone.
Before we start to defragment, we will modify some options for better results.
Click on settings then go to the General tab.
Click on Do not show Solid-state disks.
NEVER DEFRAGMENT A SSD DISK.
If you are not sure if your disk is a SSD, that option will protect you from defragmenting it.
After that go to the Algorithms tab
Check Delete temporary files before defragmenting
Skip fragments larger than 10 MB
Check Move system files to the beginning of the disk
This option is the one that will do the magic for us.
We are now ready to defragment.
We recommended you to temporarily disable your antivirus software, to close all running applications and to not work with your computer while this process is running. This process can take between 10 minutes to several hours depending on the size of your hard disk, the quantity of fragmented files and the overall speed of your computer. If it's the first time you defragment you should start the process by clicking on the arrow beside Defrag and select Defrag & optimize.
Once completed you should have a green map like this.
Everytime I loaded firefox for the first time after a reboot, it took in average 15 seconds with my laptop running Windows 7. Once it's loaded into the RAM, it's very quick to reload a new firefox browser.
After the full defragmentation and optimization it took 7 seconds to load firefox after a reboot.
Hints
If your computer is 8 years and older or you don't trust it anymore, there is a risk to defragment as the hard disk might not be in the best conditions. If it's the case, you run this process at your own risk or make sure you have a good backup of your important data before running it.
Once you run the full defragment, we recommended you to rerun it every month. It will be faster to redo again a full defragmentation than the first time.
Again, if you have a SSD disk, don't defragment your disk as it will reduce the life time of your SSD.
Mac pretend to have a non fragmenting file system. It is not necessary to defragment a Mac OS X.
In conculsion we are now 50% more productive with our computer.
It's not only that this percentage make you more productive but, if you are like me then you like when you click on something that the computer reacts instantly.
Is your computer faster now? You can react on this blog and share with us your results on facebook or google+.
Defrag improves your computer performance
was last modified:
November 10th, 2013
by
The following two tabs change content below.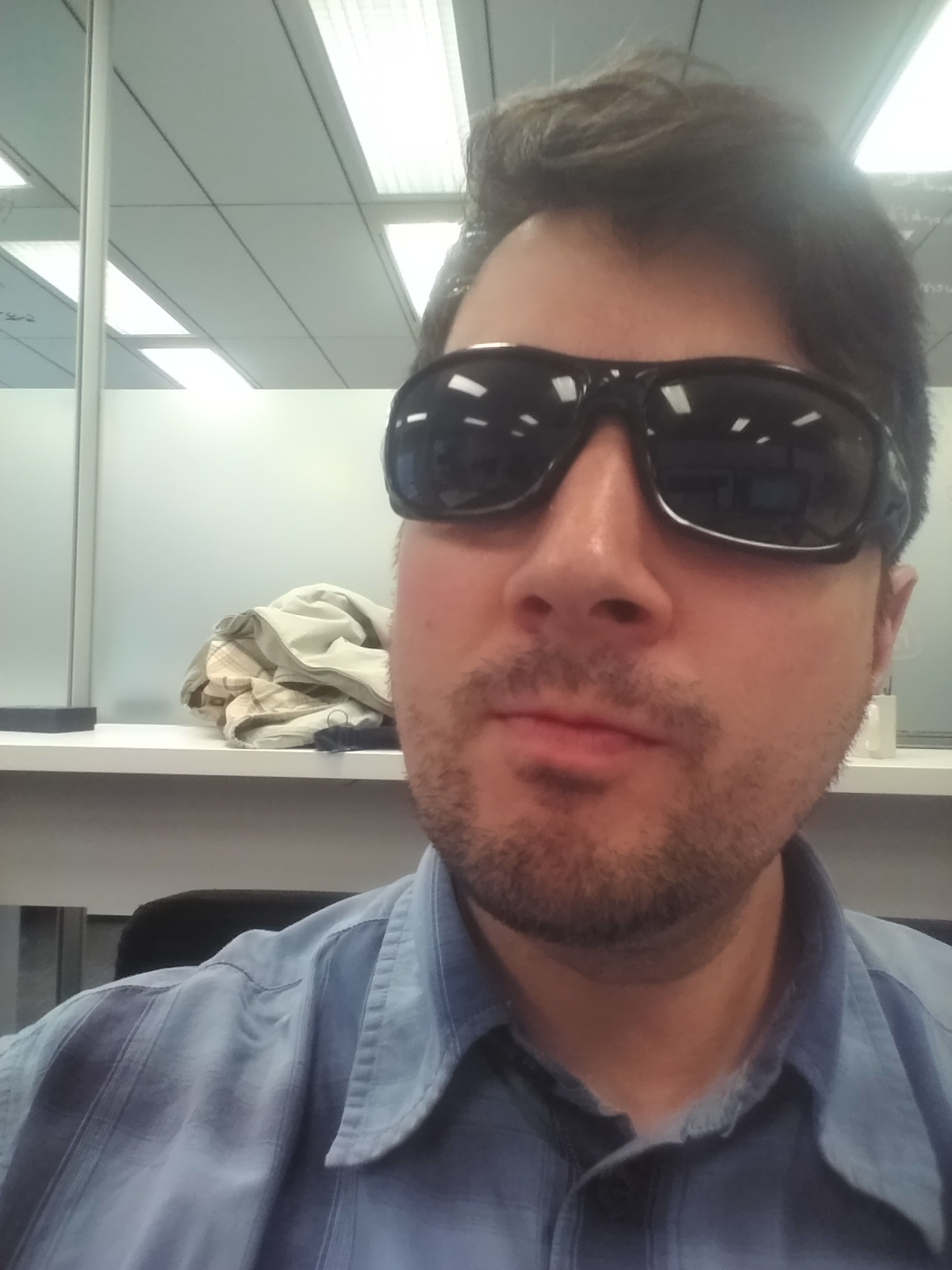 I am a Canadian that lived a couple of years in Austria. My several years of experience in IT permits me to deliver quality solutions that scale for my clients. I am an expert in ipv6, security, web hosting, cloud and any kind of IT solutions. I am able to solve problems of great complexity. I like challenges and I always enjoy the process of achieving a successful outcome.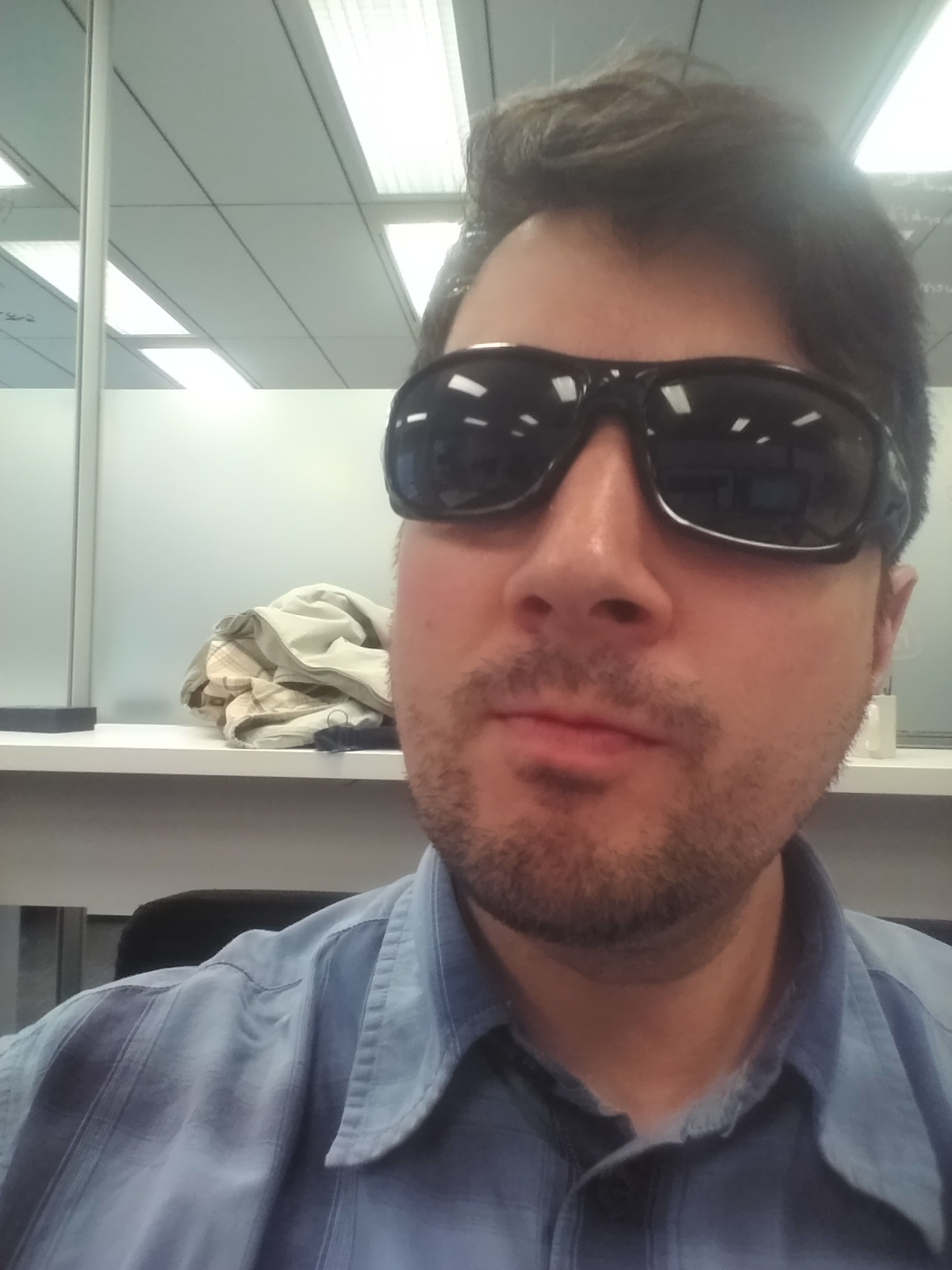 Latest posts by Jean Debogue (see all)